Our arrangers
There are many active musicians in our association who are dedicated to creating barbershop arrangements. Below you will find an overview of the arrangers, a short description and contact information. Our arrangers are looking forward to your request! If you also want to appear on this page, or need help arranging, please contact Kevin Köhl (Kevin.Koehl@barbershop.de).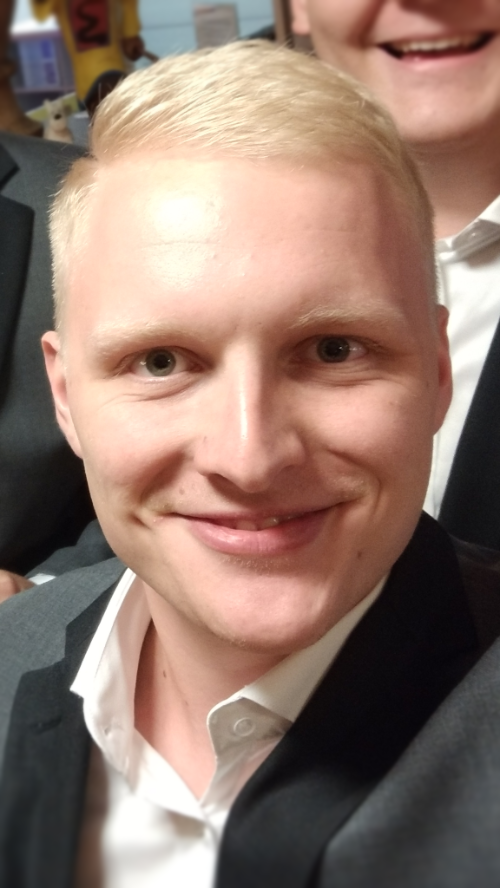 Contact person for (future) arrangers
If you are already an arranger or would like to start arranging, if you are looking for an arranger for your quartet or choir, if you have questions about the BinG! arrangers, their arrangements or about Kevin, you can contact Kevin directly: kevinkoehl36@googlemail.com.

Who is Kevin Köhl?

Kevin is one of the leading arrangers of the BinG! association and can analyze every tag, no matter how small, in music theory detail. He sings Bariton in two quartets - 4plus and Chord Cracker - and arranges for more than ten years both for these and for other quartets German and English pieces. He was born in 1995 and has been a member of BinG! since 2014.
Birgit Kayser, *19.4.1952
aktive Barbershopperin seit 1993: Chor- und Quartettsängerin, BinG!-Vorstand, Arrangeurin, Harmony College Dozentin, aktuell Mitarbeit beim BinG!-Polecat-Projekt.
Barbershop-Arrangements seit ca. 20 Jahren, Teilnahme am SAI-Programm "Arrange By Mail", Besuch mehrerer Arrangierkurse, Arbeit mit BHS- und SAI-Arranging Manuals, einige Auftragsarbeiten, ansonsten Arrangements meiner Lieblingslieder, meist nicht wettbewerbsgeeignet, dennoch 99% Barbershop – knapp 60 Lieder, davon ca. ¼ englisch, Rest deutsch – nein, ein lateinisches!
Neben den fertigen Arrangements habe ich auch schon angefangene Projekte in der virtuellen Schublade, außerdem eine riesige Ideen-Liste mit youtube-Links. Immer wenn ich einen geeigneten Song im Radio höre, kommt er auf den Zettel.
Mehr über mich und meine Arrangements hier: www.4ofb.jimdo.com, ich freue mich auf euren Besuch!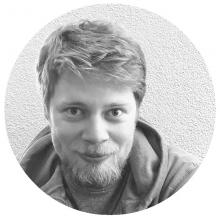 Felix discovered barbershop in 2008, and hasn't been able to escape since. If anything, it's actually gotten worse. First, it was only singing. Nowadays, he also dabbles in conducting, arranging and coaching.
He is a long standing member of the Erster Kölner Barbershop Chor (EKBC) and has sung in several successful men's and mixed quartets, partly also in the Dutch barbershop association.
When he's not singing, he lives with his wife and daughter in Aachen, Germany, right by the border tripoint of Germany, Belgium and the Netherlands.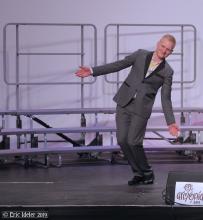 E-Mail:
kevin.koehl@barbershop.de
Hi!
I'm Kevin and I'm so thrilled to be contact person for the arrangers of BinG! If you have any questions regarding new oder existing arrangements, just contact one of the arrangers or me. Now a little introduction of myself: I startet arranging way back in 2010. Currently, I'm singing in two different quartets - 4plus and Chord Cracker, which is always a blast for me. In both of them I do the bartione. Most of my arrangements are for my quartets, customized or if I just don't know what to do with my spare time. I try to experiment and mix different styles. But nonetheless, barbershop has still the biggest impact. I like to push the boundries sometime because it's fun to break the rules. With that beeing said, there is something for everybody. So if you're interestet in my arrangements or if you want a custom one for you quartet, go visit my website:
https://www.kevinkoehlarrangements.com/
You'll find a list of all of my current arrangements. Plus, you can purchase them there or leave a request for me.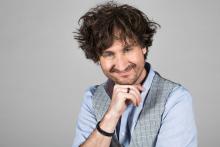 E-Mail:
thorstenarrangiert@gmail.com
Hallo, ich bin Thorsten, 37, wohne mit Frau Jules und Katze Rumpel in Leipzig und bin leidenschaftlicher Musiker.
Seit 2016 singe, arrangiere und komponiere ich hauptberuflich für meine Vokalband "Delta Q".
Dem Barbershop gehört mein Herz seit 2010.
Ich bin Tenor aus Überzeugung, und ich liebe es Arrangement-Wünsche im Barbershop- oder ähnlichen Stilen zu erfüllen.
Darum tue ich dies auch verstärkt für mein gemischtes Goldmedaillen-Quartett "SomeSing" und für jeden, der sich das von mir wünscht!
Mein Motto: Je personalisierter das Arrangement, desto persönlicher die Musik.
Sende Deinen persönlichen Wunschzettel einfach an meine E-Mail Adresse (thorstenarrangiert@gmail.com)