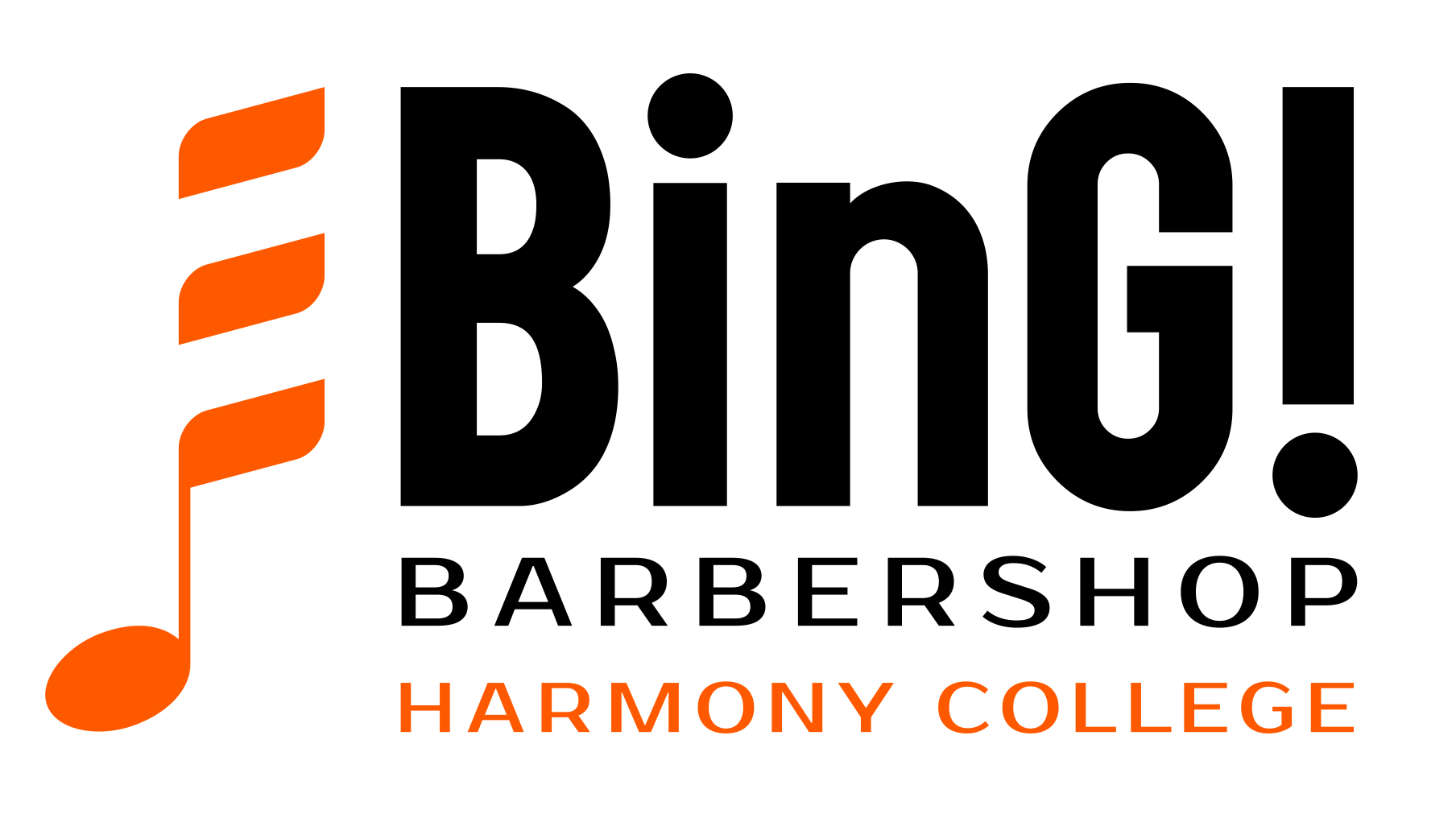 From 30.09. to 03.10.2023 in the youth hostel Oberwesel
---
Here you can find further information about the Coesfeld Cup. This takes place every year within the BinG! Harmony College. Every two years this competition serves as a qualifying competition for the German Championship of Barbershop Quartets, which takes place during the Barbershop Music Festival. The results of the Coesfeld Cup of the last years can be seen here.
---
BinG! Harmony College 2023
From: Saturday, 30th September 2023 - 15pm
To: Tuesday, 3rd Oktober 2023 - 15pm
Where: Rheintal-Jugendherberge Oberwesel
Future Harmony College Dates:
03.10. - 06.10.2024
02.10. - 05.10.2025
How long until it starts?
---
The Harmony College is an annual long weekend organized by BinG! where the whole intensity and inspiring emotionality of barbershop singing can be experienced in four-part harmony. Each singer has the individual opportunity to further their musical education, to contribute and to have a lot of fun.
Choir singers can sing in project choirs - where two songs are brought to life in an upbeat, passionate and cool way, which are then performed in front of an audience at the final concert.
In addition to the choir rehearsals, interesting courses are offered on the topics of singing, stage presentation, interpretation and barbershop-specific music theory. Every year, numerous renowned international barbershop experts look forward to passing on their knowledge and enthusiasm for barbershop.
---
In recent years, the BinG! Harmony College has become a real magnet for barbershoppers and a cappella enthusiasts from all over Germany. The wide range of learning content, the fun of singing together (sometimes late into the night...) and the good atmosphere have ensured that many participants keep coming back.
Especially for young participants there is the Young Voices (for young barbershoppers up to 30), which offers a lot of fun among peers. Here, too, the weekend is crowned with a performance at the final concert.
As a 3rd stream, the weekend offers the Quartet College with special courses and individual coaching sessions for quartets registered at BinG! Depending on the coach and the quartet's own wishes, the sessions always focus on one of the 3 evaluation categories in the barbershop: Singing, Performance or Music.
Traditionally, the weekend starts with the quartet competition "Coesfeld Cup", in which quartets compete with 2 competitive pieces. Every 2 years the competition is also qualification for the German Quartet Championship of the BinG! music festival. This event gives the perfect start to an eventful and harmonious weekend with different evening events, exciting courses, nice exchanges and the famous afterglow, which rounds off each day with lots of fun.
Prices:
325 € - BinG! Members
395 € - Non-members (BinG! membership from 25€/year)
265 € - Participation with external accommodation
199 € - Young Voices@HC (up to 26 years (Deadline 30.09.2023))
80 € - Surcharge for "double singers" (registration with 2 Quartets)
---
Our Faculty


The event team was busy and is happy to present the faculty of 2023.
Norbert Hammes (Singing)
Norbert is a founding member and deputy board member of BinG! as well as initiator of annual Harmony College. In 1987 he was already a founding member of the First Cologne Barbershop Choir and with his quartet Viertakt Norbert won the first German Barbershop Championships in 1993. In 2005 he took over the conducting of the male choir Düssharmonie. Since 2010 Norbert conducts the women's choir Barbershop Blend.
In 2009 he founded the mixed barbershop quartet TONIKUM, which became German champion in 2014. Currently Norbert is successful with the quartet O-Ton.
8 years ago Norbert united the medal winners of the quartet championships to form the Heavy Medal Choir, which in a short time has become one of the best European barbershop choirs. In 2023, Norbert became the first German Barbershop Harmony Society Certified Judge in Singing and graduated the BinG! Coaching Certification Program.
---
Eric Dalbey (Singing)
Eric is a speech-language pathologist who works at Hazelwood East High School. He has also taught voice instruction at Webster University for the past 10 years. He currently sings in the 2006 International Quartet Champions, Vocal Spectrum, as well as the international Barbershop Chorus Champions, the Ambassadors of Harmony. He directs an a cappella youth chorus called The Recruits, who were the only youth chorus to make the Top 20 at the 2022 Barbershop Harmony Society International Chorus Contest in Charlotte, North Carolina. He has also been a certified BHS singing judge for the past 8 years. Singing in these groups and judging has given him many opportunities to teach and perform at various workshops and festivals in 45 states and 18 countries including China, Japan, Australia, New Zealand, Sweden, Germany, Spain and Israel. He has also had the privilege of sharing the stage with the likes of the Beijing Symphony Orchestra, Dick Van Dyke, Take 6, The Real Group, and David Phelps.
Eric holds a Master of Science degree in Speech-Language Pathology from Fontbonne University, a Master of Arts degree in Music and Worship from Covenant Theological Seminary, a Bachelor of Arts degree in Vocal Performance, and a Bachelor of Science degree in Biology from Lindenwood University. He is a recent graduate from Fontbonne University and has enjoyed his new career in Speech-language pathology! Eric and his wife Elizabeth have two darling little girls, two guinea pigs, and a new puppy, so they have learned how to never sleep and still go to work!
Alexander Koller (Musicality)
Alexander Koller is BinG! Certified Coach and Musicality Judge in the American Barbershop Harmony Society. He has been an avid barbershopper for fifteen years, when he sang in the Big Apple Chorus during a year-long stay in New York. Since then he has sung in several German quartets and was a founder of the European Harmony Brigade.
Alexander has taught and coached at several events in Germany, the USA and the Netherlands, including Virtual Harmony University and the European Quartet School. His coaching sessions are mostly about how to get music moving and how to get the musical details out of an arrangement. He looks forward to working with you and to many tags at Afterglow!
---
Andrew Rembecki (Singing)
Andrew is a BHS Certified Singing Judge, music educator, singing teacher, choir director, and coach originally from Kansas City, Missouri (US) who has lived in Munich, Germany for the last 4 years. He is the Director of Herrenbesuch, the men's barbershop chorus from Munich, and a vocal coach and instructor for many BinG! groups. He received his undergrad and masters in music education from Northwest Missouri State University and taught in the public school system as a choir teacher for six years. He is formerly the Associate Director of Central Standard, BHS Silver Medalists 2016, and was a member of the chorus for 10 years. He has been barbershopping for over 18 years and is excited to continue that passion here in Germany.
---
Stefanie Schmidt (Performance)
Stefanie has been an active barbershopper for 15 years as a quartet singer and conductor. She is co-organizer and graduate of the BinG! Coaching Certification Program, which trains barbershop coaches for BinG! ensembles, and is herself a much requested coach for both German and international ensembles.
In 2023, Stefanie became the first person in Europe as a certified Judge of the Barbershop Harmony Society in the area of Performance. Stefanie's great passion is all aspects of human communication. As a coach she focuses especially on helping ensembles to perform individually and authentically and to harness the natural expressiveness in singing.
---
Miriam Günther (Performance)
Miriam taught singing while studying to be a teacher of music and biology, and has been coaching barbershop, pop, and jazz choirs on and off ever since. As of May 2023, she is a BinG! certified coach with a focus on performance. Miriam has been singing barbershop since she was 16 years old, first in the Ladies First choir, then with the women`s quartet SPLASH! and later in the mixed quartets Twice as nice and Mix `n` Match, with which she successfully participated in national and international barbershop competitions.
Miriam has been an active member of the Heavy Medal Choir since its inception.
---
Sandi Wright (Performance)
Sandi Wright has been singing barbershop since she was 20. She is a master-level chorus director, a two-time gold medalist with Sweet Adelines and has earned numerous international quartet medals in Harmony Incorporated and Sweet Adelines. Sandi is the only person - male or female - certified as a competition judge in every North American barbershop organization. She is certified in the Visual Performance Category with Sweet Adelines International and the Performance Category in Harmony Incorporated and Barbershop Harmony Society. She is a certified international faculty member of Sweet Adelines International and is a busy and sought-after coach. She will once again serve in the Performance track at Harmony University this July.
Sandi lives in St. Louis, Missouri. She directs the award-winning St. Louis Vocal Project, and is married to David Wright, and mother to Gene (Doc) Spilker.
---
Dan Wessler (Musicality)
Dan holds a degree in music education from Bradley University, a master's degree in choral conducting from Western Illinois University, and a Doctor of Musical Arts degree in Choral Conducting and Literature from University of Colorado Boulder. He sings bass in After Hours, the 2018 International Barbershop Quartet Champion, and is also the director of the award-winning Westminster Chorus. Dan is a skilled barbershop arranger, writing contest and non-contest music for quartets and choruses around the world. He is also a certified musicality judge for the Barbershop Harmony Society and a frequent coach/clinician for quartets and choruses.
---
Jay Dougherty (Musicality)
Jay is the Music Department Chair and a tenured Associate Professor at Marietta College in Ohio, where he directs multiple choral ensembles and teaches various courses in conducting and music education. He is also a certified BHS Musicality Judge and serves the Barbershop Harmony Society in various volunteer capacities, including as a regular faculty member at Harmony University. Jay has presented on various topics at over 70 conferences and is an accomplished arranger and composer. As a performer he has earned international medals with the Sound of the Rockies Chorus and a district championship with his quartet, Surround Sound. Jay is a sought-after clinician, judge, coach, presenter, conductor, arranger, and adjudicator for musical events around the world. He lives in Ohio with his wife and five daughters.
---
Steve Scott (Singing)
Steve Scott is the Director of Harmony University and Education Services for the Barbershop Harmony Society. Additionally, his research interests include the biophysiology of the barbershop singing voice, barbershop acoustics, and barbershop history. He is a certified Singing judge and is a frequent faculty member for harmony colleges around the world where he teaches voice techniques and vocal pedagogy. Steve is active as a voice teacher, youth chorus clinician, coach, and chorus director, and has sung in various quartets and choruses, including the medalist chorus Central Standard of Metro Kansas City, where he served as Vocal Coach. Steve now serves as the vocal coach and assistant director of the current international chorus champion Music City Chorus, in Nashville TN. He enjoys living in Nashville with his wife and two children.
---
David Wright (Musicality)
David lives with his wife, Sandi, in a St. Louis, Missouri home built in 1904. He is a coach, judge, singer, and an arranger and composer of vocal music. He specializes in a cappella harmony, especially music in the barbershop style, but his work often integrates the close harmony style with jazz, blues, gospel, country, doo-wop, and contemporary a cappella.
He is Associate Director and two-time former director for the St. Charles Ambassadors of Harmony, a 120-voice male chorus which won the Barbershop Harmony Society's International Chorus Contest in 2004, 2009, 2012 and 2016, and the silver medal in 2007, 2008, 2019 and 2022. David serves on the coaching team of the Ronninge Show Chorus, 2013, 2016 and 2019 Sweet Adelines International Championship Chorus and of Toronto Northern Lights, 2013 International Championship chorus. David is a musical consultant and arranger for the eleven-time international champion chorus Dallas Vocal Majority, and has served in this role for numerous international champion quartets including Ambiance, Gas House Gang, Nightlife, Michigan Jake, Four Voices, Gotcha!, Vocal Spectrum, Crossroads, Ringmasters, Musical Island Boys and After Hours.
He has researched the origins of barbershop harmony and teaches a course on the history of the barbershop style at the Barbershop Harmony Society's Harmony University.
Professionally, David is a mathematician. He received his Ph.D. in Mathematics from Columbia University, New York City, and is now a Professor Emeritus in the Department of Mathematics at Washington University in St. Louis. As a researcher he has been an invited speaker at a number of international mathematics conferences.
---
Kerstin Greaves (Various Skills)
Kerstin is known in the barbershop world for more than 25 years as an organizer, presenter of many national and international events and as a singer and vocal coach in various quartets and all voice ranges, e.g. SPLASH!, GREEN EYES, CONNECTION, BAM! as well as in the choirs LADIES FIRST and HEAVY MEDAL.
After graduating from the Musikgymnasium, Kerstin studied music and German language and literature at the Karl Marx University in Leipzig, as well as the Humboldt University in Berlin, and continued her classical vocal training at the Semper Opera in Dresden.
In 2010, after the birth of her two children, she decided to fully concentrate on a career in music.
Today, she is a full-time vocal teacher/coach, choir/orchestra director and singer. In June 2021, she completed her additional 3-year studies at the Complete Vocal Institute in Copenhagen as an authorized CVT singer/teacher. In April 2023 she was admitted to the CVT rehabilitation course which will keep her busy for the coming year together with many specialists on how to help people who were either born with voice problems or have limited use of their voice due to surgery, accidents, illnesses, etc. or are currently unable to use it at all.
"My very big concern is to find out the individual combination of most different singing techniques for the unique person and to give him the possibility to live out the voice in a healthy way uninhibited, multifaceted and touching."
---
Mareike Meise (Various Skills)
Mareike is a candidate in the BinG! coaching certification program. She has been a passionate choral singer since early childhood and after several years of training in the children's choir of the Bavarian Philharmonic Orchestra, Mareike founded her first a capella ensemble while still in high school.
She has been singing with the Harmunichs for 18 years, where she is also one of the vocal teachers, and has already been able to sing three gold medals with 'the mermaids'.
A long-time member of Sweet Adelines International and sang tenor with No Borders Show Chorus for 8 years, where she was also Assistant Director.
Since 2020 Mareike has been directing the choir A Cappella Company in her hometown Dachau.
---
Lucas Bitzer (Singing)
Barbershop and choral music have inspired Lucas for more than 20 years, and he currently sings with the male quartet Barberpapas as well as the Heavy Medal Chorus. For his work as a coach and lecturer, he is inspired by his training as a teacher of Alexander Technique, a bodywork technique for recognizing unfavorable habit patterns, as well as his studies at the Lichtenberg Institute for Applied Vocal Physiology. He coaches quartets and choirs and teaches courses related to singing. Since 2023 he is a certified BinG! coach with a focus on "Singing" and has been a lecturer at Harmony University in New Orleans several times. At BinG!, as 1st chairman of the BinG! choir youth, he cares with heart and soul for the youth promotion and further spreading of this addictive hobby. As a physicist, Lucas also incorporates his interest in science and technology into his courses.
---
Elizabeth Davies (Singing)
Elizabeth Davies lives in Seattle, Washington where she directs Sound Harmony Chorus and the Seattle SeaChordsmen. She sang lead in the 2018 Sweet Adelines Region 13 champion quartet, LiftOff, and currently sings tenor in a mixed BHS quartet, Impact. When she is not singing or directing, she enjoys writing articles about barbershop craft and history— including "How To Lead A Warmup When You Don't Know What You're Doing" for the BHS Harmonizer and "Toward a More Inclusive Sweet Adelines: Harmonizing the World in the 21st Century" for the Pitch Pipe. She has served on the faculties of Harmony College Northwest, Rocky Mountain Harmony College, and Harmony University in Nashville, TN, and she is a certified judge (Singing Category) with the Barbershop Harmony Society.
---
Nicky McGrath (Various Skills)
Nicky McGrath (MMusS, BCI) is a vocal pedagogue and performer specialising in popular musics and musical theatre with a passion for barbershop harmony. Nicky holds a Master of Music Studies (Vocal Pedagogy) with distinction and the Griffith Award for Academic Excellence from the Queensland Conservatorium (Australia). Her teaching philosophy is equal parts joy and science, grounded in free, efficient, sustainable voice use. Nicky works with healthy and injured voices in her private voice studio, is a Professor of Voice at Sheridan College (Canada) as part of their industry-leading musical theatre degree, and is the founder of The Singers' Circle, an online community for passionate singers to further their voice education.
In the barbershop world, Nicky serves as Dean of the Voice College for Harmony University (BHS), is a sought-after coach and clinician, and produces learning tracks. Nicky made her international barbershop quartet debut in 2019 singing lead with Obsession Quartet (SAI Region 34) and currently sings lead in On Record Quartet (BHS Ontario District). Her dissertation about barbershop music was the first of its kind in Australia, a work that has supported Australian organisations in their own development towards nurturing sustainable music communities.
---
Gene Spilker (Performance)
Eugene (Doc) Spilker is a 37-year, 3rd generation barbershopper with a diverse background. He has been a proud front row member of the Ambassadors of Harmony and part of the visual team for most of his barbershop endeavor. He is a certified Performance Judge with BHS. He has coached and choreographed visual packages for men and women's chorus and quartet productions. His unique style and positive energy is intended to express the heart of the music to provide an experience for both the performer and the audience. He hopes to bring honesty, entertainment, and musicality out of every performance. He recently completed a second doctorate in health profession education. Eugene is a chiropractor, a clinical educator, and Dean of the School of Chiropractic at Universidad Central del Caribe.
---
Blair Brown (Performance)
Blair is a singer and certified yoga instructor based in Los Angeles, CA. In 2013, she earned a BA in Music from the University of Missouri-St. Louis, where she studied with Ambassadors of Harmony co-director, Dr. Jim Henry. In 2018 she went on to become a Certified Yoga instructor at the True Nature School of Yoga in Oceanside, CA. Blair sings Lead with two-time BinG! World Mixed Quartet Champions, Double Date. Since their formation in 2012, Double Date has performed, taught, and coached throughout the US and around the world. They have recorded and produced two full-length albums and are working on their third. Their second album, Accentuate the Positive, produced CARA-award winning track, 'Didn't We', which was awarded 'Best Barbershop Song' of 2018. In July of 2019, Blair became the first woman elected to serve on the Barbershop Harmony Society's International Board of Directors, with her term commencing January 2020. Blair is also a BHS judge in the Performance category. In 2020, she and her husband Ravi welcomed a daughter, Daisy, who they hope will follow in her parents' footsteps and become a life-long barbershopper.
---
Robert Ross (Performance)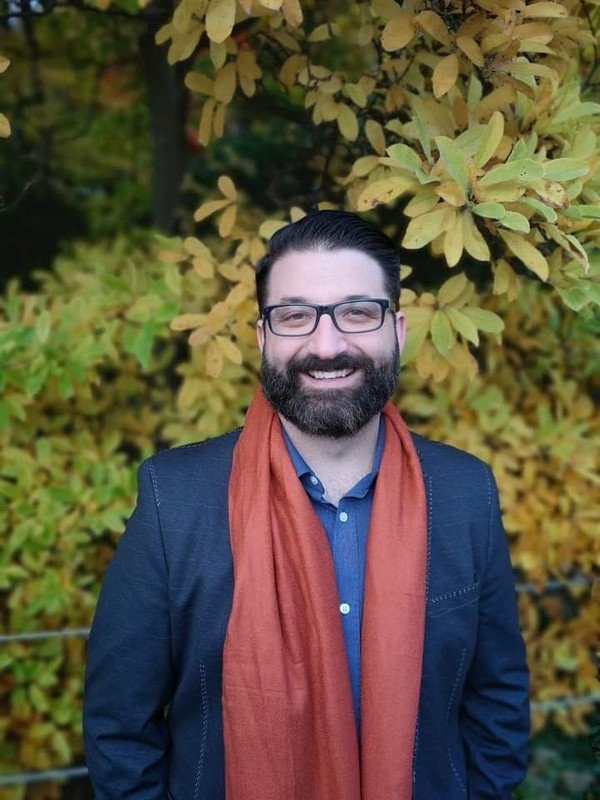 Robert Ross got his Barbershop start back in high school, singing in a quartet in the Kiwanis Music Festival in London, Ontario. Unaware that barbershop was an option as a musical outlet after high school, Robert was employed by "It's Showtime Productions" and was a member of their N*Sync cover band. Music has always been a passion and has become a mainstay in his life. Roberts' work life moved him to Toronto, at that point he knew he was going to audition for and sing with the Toronto Northern Lights, and has done so for more than 15+ years. Robert serves as the head performance coach for the Northern Lights and has won numerous international medals with the chorus including Gold in 2013. Robert has performed all over the world including China, Sweden, Germany, England, The Netherlands, USA, and Canada. He is the Bass of Ripple Effect, the three time Ontario District MBHA Quartet Champion and the 2018 3rd place World Mixed Quartet Champion. While most recently becoming the first Ontario District Mixed Quartet Champion in 2019. And Ontario District representatives to the BHS international contest in 2022. Robert is also the assistant director of the Simcoe Gentlemen of Harmony, and serves as the VP Youth-in-Harmony for the Ontario district of the BHS. He also serves on the board of directors for Sing Canada Harmony. Robert is proud to say he is now the Performance Director to the incredible Harbourtown Sound. Robert is a sought after coach for Quartets and Choruses all over the globe, and is the 2018 winner of the Larry Dale Coach Of The Year Award. He enjoys working with all levels of performers to use their own organic feelings to build genuine, heartfelt, and believable performances, allowing them the chance to honour their music and to take the audiences on an emotional journey. Robert has achieved a major goal in barbershop by becoming and currently is a Performance Judge for the Barbershop Harmony Society.
Event-Team 2023


Since the successful online Harmony College (Living Room Edition), the BinG!-HC-Team organizes the annual live events in Oberwesel. Every year, a HC team is put together for this purpose from the members of the professional association.
---
Impressions - Harmony College 2019